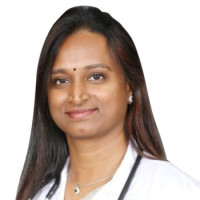 Dr. Yogeeswari Vellore Satyanarayanan
Specialist Cardiologist
Available Tue, Oct 3,  from 01:15 at Medcare Hospital Sharjah

Available Tue, Oct 3, from 01:15 at this clinic
---
About
Dr. Yogeeswari Vellore Satyanarayanan is a Specialist Cardiologist in the Department of Cardiology at the Medcare Hospital in Sharjah. She has had an excellent and meritorious academic career all throughout. She graduated in medicine from the Kilpauk Medical College, Chennai, India and subsequently obtained a Master's degree from the Grants Medical College and J.J Group of Hospitals in Mumbai, India where she topped her college and was a University rank holder. She completed her Specialist training in Cardiology earning the Diplomate of National board honours from Dr K.M Cherian Heart Foundation, Chennai, India.
Dr. Satyanarayanan is a lifetime member of the Indian Cardiology Society and a member of Emirates Cardiology Society affiliated with Emirates Medical Association UAE.
She started her work experience as an Associate Consultant in Apollo Hospital in Chennai where she managed outpatients, inpatients, non-invasive and interventional cardiology work. She was an active part of the Heart - Lung transplant program as well. She then worked as a Consultant Cardiologist in the Apollo Group of Hospitals before moving to Oman as a Specialist Cardiologist. She was heading the Coronary Care unit and Code blue team in Oman. She spent some time as a Specialist Cardiologist in ASTER DM Healthcare where she was involved in complex coronary intervention, acute MI intervention, salvage PCI in cardiogenic shock, trans-radial procedures, hybrid revascularisation procedures and the assessment of pre and post heart-lung transplant patients.
She is currently involved in the medical stabilisation of complex cardiac emergencies which include acute heart attacks, arrhythmias, heart failure, and cardiogenic shock with specialised expertise in handling cardiac diseases that complicate pregnancies. She also performs 2D and advanced echocardiography including trans-oesophageal echocardiography, contrast and Dobutamine stress echocardiography, exercise stress testing, Holter testing, ambulatory BP monitoring, HUTT (Head upright tilt table testing) for syncope evaluation. She also treats hyperlipidaemia and resistant hypertension with focus on preventive cardiology and pulmonary hypertension as well. She is the only female Cardiologist in the entire Northern Emirates.
Dr. Satyanarayanan has the distinction of having presented papers and publications at various national and international conferences and journals. She speaks English, Hindi, Malayalam and Tamil.

Areas of Expertise
Heart failure and arrhythmias
Cardiac diseases complicating pregnancy
+2 more

Education
-
MBBS
Kilpauk Medical College

India
-
Master's degree
Grants Medical College and J.J Group of Hospitals in Mumbai

India
Insurance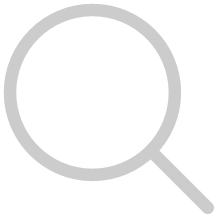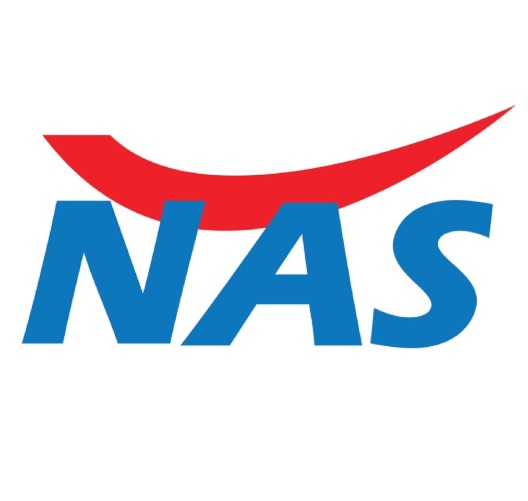 NAS
Comprehensive Network - CN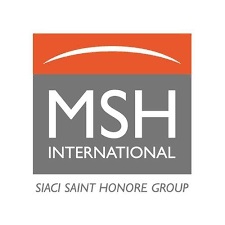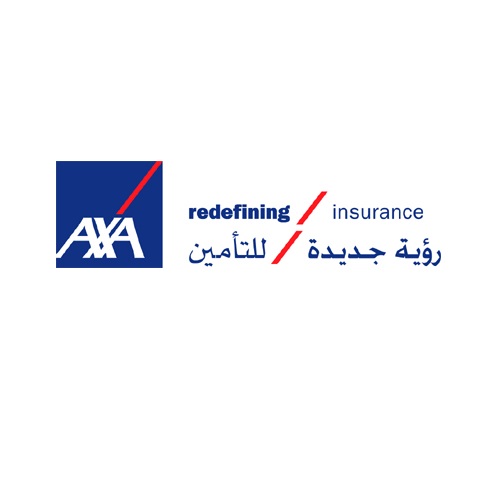 AXA
+2 more


Photos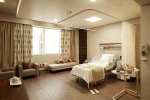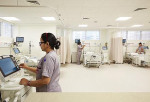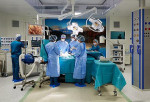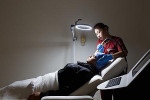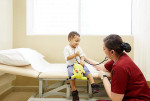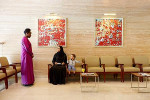 +8
Accepted Payments
Registration & License